SASAYAMA
Tool and Die Design & Manufacturing

Sasayama produces high precision
stamping die for a global clientele,
using cutting edge technology in
Tottori city, Japan.
Exterior of a Sasayama's New Head Office & Production Facility
(Opened on the 22nd of September, 2016)

HEAD OFFICE & FACTORY
Lot Area: 14,000㎡ Floor Space:4,500㎡
Our new factory combines Head offices building, Machining,
Assembly& Press building.
Featuring:Tandem Press Line
Robotic Press Line
Transfer Press
Progressive Press
We have a new 1,600 ton TRYOUT Press!
LARGED-SIZED DOUBLED-COLUMN MACHINING CENTERS
(5-Sided Applications)
Equipped with Palette charger for continuous
24-hours operations by off-line set-up.
Underside milling capable by 90 degree angular head

Compatible Materials include:
Ultra-High-Tensile Steel
Aluminum
Stainless Steel
MACHINING CENTER ROBOT CELL PRODUCING SYSTEM 
μMMC
6 stations Machining Center
(One of them has simultaneous 5-axis machining.)
High precision machining by operating in a Thermostatic room
Automatic workpiece exchange by dynamic Articulated Robot
High precision machining by operating in Thermostatic room

Effective for:
Automotive parts die
Light electrical appliance die
Kitchen/Housing appliance die
Office supply die
Energy saving LED system die
SUPER PRECISION HIGH RECIPROCATING FORMING GRINDER
Sub-micron machining accuracy even for meter-size pieces.
High precision machining by operating in Thermostatic room.
Used for die production of (e.g.):
Motor parts
Flat panel TV
Kitchen sink
Body of fan heater
Body of copy machine
Body of lighting equipment
Utility Tanks, etc.
LARGE ASSEMBLY SPACE FOR LARGE DIES

Heavy Lift 20 ton crane
Semi-Portal crane, Parent-Child crane
our large work area ensures safe operations and efficiency
in larger products
1600 ton AIDA TRYOUT PRESS
Compatible with Ultra High Tensile strength Steel with a Leveller-Feeder

December 4, 2017

On December 4, 2017, we held the opening ceremony of our new plant in Murfreesboro, Tennessee.
December 1, 2017

On December 1, 2017, Sasayama USA Corp relocated its TN Factory to 1160 Park Avenue, Murfreesboro TN 37129 U.S.A.
September 22, 2016
October 24, 2016

A powerful earthquake with a magnitude of 6.6 struck western Tottori Pref.on the 21st of October, 2016.
Our facilities, equipment and all employees are safe. We deeply appreciate your calls and concerns, we are very grateful!
February 18, 2016

We will have an exhibition booth at INTERMOLD 2016 INTEX OSAKA
April 20(Wed.) thru 23(Sat.), 2016
Sasayama produces high quality precision stamping dies for a global clientele, using Cutting edge technology in Tottori city, Japan.
We have consistently been a leader in die manufacturing, designing and manufacturing a variety of stamping dies for multiple industries since 1972. Our products range from Automotive parts die, Light electrical appliance die, Kitchen/housing equipment die to Office supply die and Home appliances die, etc.

We recently opened a new head office and production facility in industrial district of Hotei town (530-1 HOTEI, KAWAHARA-CHO, TOTTORI-CITY, TOTTORI-PREF., 680-1202 JAPAN) on the 22nd of September, 2016.

At Sasayama, we only use the highest quality, most state of the high-efficient die machines for our die production. Our new factory combines Head offices building, Machining, Assembly building with Lot Area of 14,000㎡,Floor Space of 4,500㎡
This allows us to produce stamping dies of the highest quality more efficiently, and deliver dies to our customers sooner.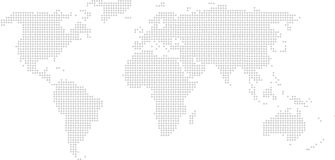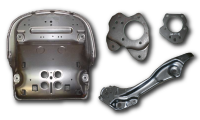 ULTRA HIGH-TENSILE, AL, STAINLESS STEEL SHEETS, ETC.
We embrace the customer's requirement for meeting the processing resistant materials
such as Ultra High-Tensile Strength Steel, Aluminum, Stainless Steel, etc.

Sasayama continues to pursue new challenges relentlessly.

Main application fields: Automotive Part, Kitchen Appliance
More Details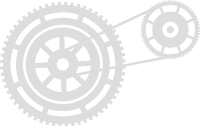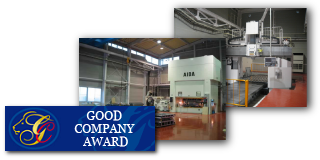 TECHNICAL CAPABILITY SUPPORTED BY A WEALTH OF EXPERIENCE
PLENTY OF THE LATEST EQUIPMENT
With the substantial equipment and expertise,
Sasayama materializes the high quality die
manufacturing and short delivery time.
More Details